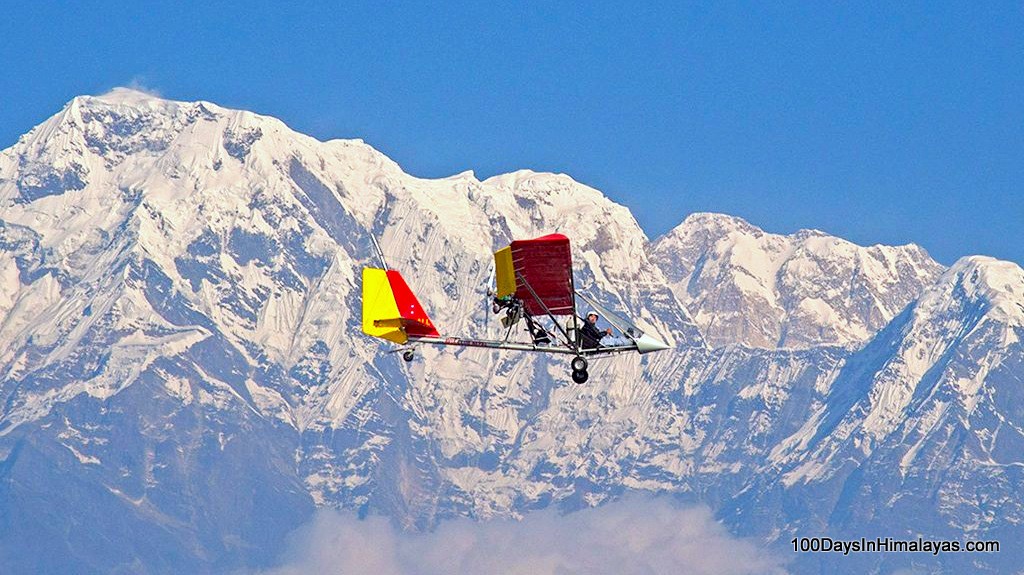 We had the opportunity to go to the Annapurna base camp during our stay in Nepal. At dawn, we boarded a microlite plane with a pilot named Raghu. From the plane, I could see the Annapurna glistening gold from the morning sun.
A unique feature of microlight planes is that they operate on a single engine. This allows them to dive very close to the earth in a short amount of time. As we got closer to the peak, I felt the plane descending rapidly.
From my window, I felt with a slight reach I could touch the top of the Annapurna. The aerial view of the entire Annapurna reminded me of Maurice Herzog's novel. I realised that that from a distance this mountain looked stunning. But I remembered how Herzog and his team had struggled to summit the peak on foot.
Our pilot mentioned that on the day of the Nepal earthquake, he had been flying over the Annapurna. When disaster struck, he noticed clouds of black dust rising from the earth. He said for the first time he felt a hint of fear from being around the mountains.
Raghu was involved in 10 rescue missions during the earthquake. He remembered how helpless the survivors felt when he came to rescue them. Listening to Raghu talk made me think about the unpredictable dangers that lurk in these majestic mountains.