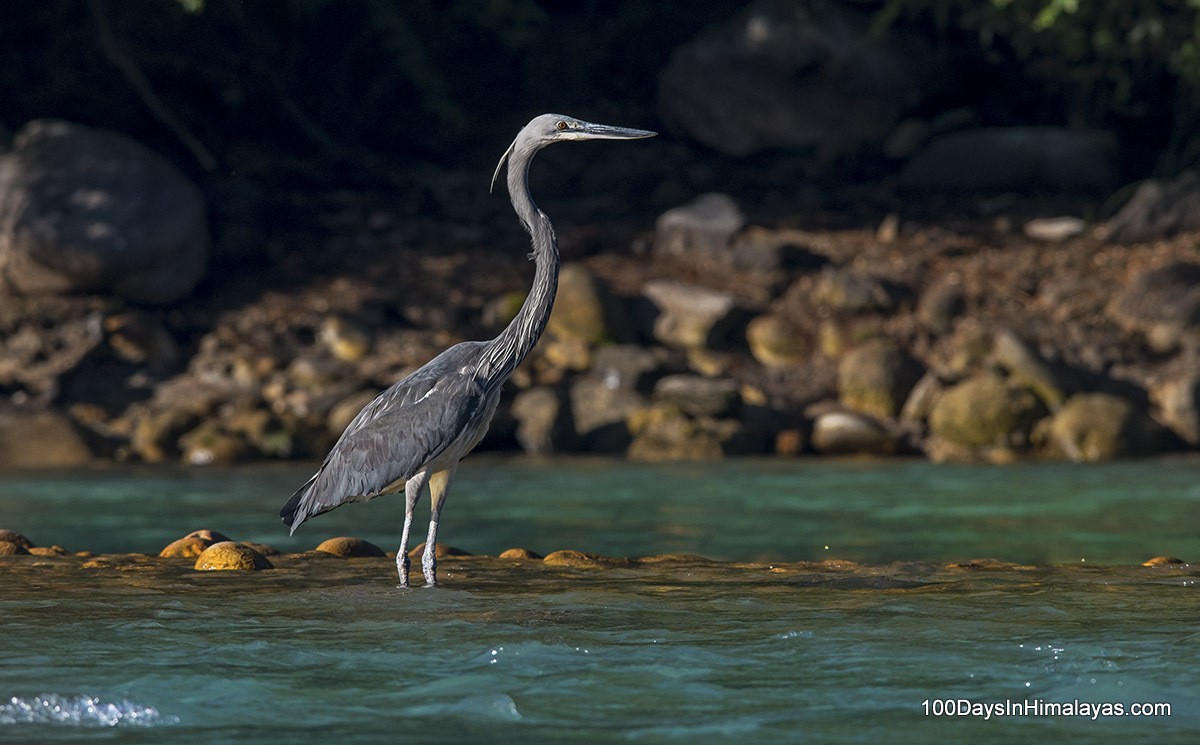 Text: Shantanu Moitra | Photograph: Dhritiman Mukherjee

Bhutan allows travelers to explore the wonderful world of birding. Birding as a hobby requires patience, curiosity and the ability to be completely silent. As a birder one drowns out other external sounds, and listens for birdcalls and other signs of movement.
At Punakha while tracking the White Bellied Heron, we had an extensive exercise of being still and quiet. These herons are rare birds and there are only 60 of them left in the world. We were told about 10-15 of them live in Bhutan. The Bhutanese environment is conducive to the heron's life. Moreover, the people of Bhutan do not disrupt their habitat and are conscious about preserving them. This makes the herons feel secure and they are comfortable around humans.
As the mist swirled on the riverbed, we noticed one land on a stack of hay and then on the ground. The heron was searching for food and we were able to photograph this process. I felt lucky that day to be in the company of such an elusive creature.